The Policlinico of Milan (Italian: Policlinico di Milano) also known as Ospedale Maggiore di Milano or Ca' Granda Ospedale Maggiore Policlinico, is the public district general hospital in Milan, It is one of the oldest hospitals in Italy, founded by Duke Francesco Sforza in 1456. Today it is a modern hospital with 900 beds, with wards for adults, pregnant women and children. For more information please visit their website.
Country: Italy
Population Served: 1,452,000
Annual Whole Blood Donations: 30,000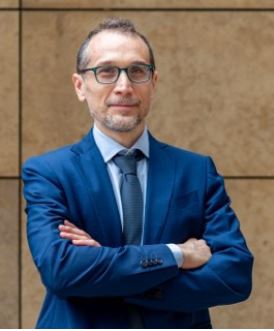 Luca Vittorio Carlo Valenti
Principal Investigator
---
Luca is an Associate Professor of Internal Medicine at the Università degli Studi di Milano, Physician Scientist and Director of the Biological Resources Center at the Transfusion Medicine Unit at Fondazione IRCCS Ca' Granda Ospedale Policlinico Milano, Italy.

His main research interest is understanding the molecular basis of metabolic liver diseases, iron overload disorders and liver cancer, and to apply these discoveries to the clinical management of patients, through the identification of novel biomarkers, therapeutic strategies and clinical algorithms, in a personalized medicine approach. In collaboration with his international network, he has discovered new genetic determinants of steatotic liver disease.

He uses a variety of tools ranging from epidemiological studies in large cohort of individuals to human and molecular genetics to understand how a gene mutation results into a phenotype.

He coordinates the Genomic and Bioinformatic Platform of the Fondazione; he has collected and genetically characterized one of the largest series of liver disease cohort worldwide as well as a large cohort of healthy blood donors.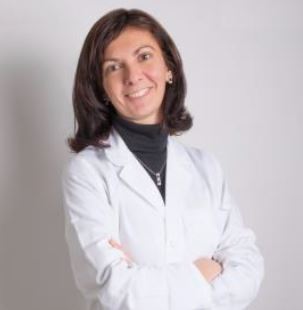 Luisa Ronzoni
Alternate to PI
---
Luisa is a Clinical Geneticists, specialized in the genetic diagnosis and counseling of rare diseases.

She has a degree in Medicine and in Biotechnology and a PhD in Molecular Medicine from the Università degli Studi di Milano, Italy.

Currently, she works at the Department of Transfusion Medicine at Fondazione IRCCS Ca' Granda, Ospedale Policlinico of Milan, which serves as Regional Reference Center for Immunohematology and Regional Rare Blood Bank. She is involved in molecular red blood cell and platelets typing, both in Caucasian and ethnic minorities. She has a consolidate experience in genomic analysis. Her current projects include the introduction of next-generation sequencing (NGS) for blood typing. Moreover, she coordinates the Genetic Counseling Service for Liver Diseases and she is involved in the clinical and translational research at the Biological Resources Center and Rare Blood Bank.